Struggling to find meals to suit your diet?
Are you struggling to find meal kits and prepared meal delivery services that cater to your specific dietary needs? Discover our Personal Chef Custom Meal Prep Service, designed for anyone with specific dietary needs, allergies, and intolerances looking for a hassle-free meal prep. We work closely with you to create menus perfectly suited to your unique taste, all while sticking to your dietary restrictions or preferences. Then we deal with the planning, shopping and cooking to deliver your custom prepared meals straight to your door.
Custom Meals Made For You
Struggling with dietary restrictions at home?

Our personal chef custom meal prep caters to your unique needs! We'll create a custom menu tailored to your restrictions. Whether it's your personal dietary needs or family members' restrictions, we've got you covered.

Got picky eaters in your family?

Catering to fussiest palates. Share likes and dislikes and we'll create meals to your preferences. Perfect for families of fussy eaters craving variety without the fuss. Enjoy a balanced diet without the hassle of cooking separate meals for everyone.

Living with severe allergies?

Rest easy with our service. Get delicious chef-quality, nutritious, and balanced meals, all prepared in the safety of your home. We'll create weekly menus customized to your tastes, free from allergens. Don't let allergies impact your diet.
We can help with
Structured Diets

Low carb
High-protein
Low-calorie
Low fat
Vegetarian
Vegan

Allergies & Intolerances

Gluten-free
Lactose intolerant
Celiac disease
Grain-free
Peanut allergy

Specific Dietary Needs

Sugar-free
Low-salt
Low-FODMAP
Low-fat
Low-GI
Low-cholesterol

Other Areas

Fussy eaters
Pregnancy diets
Severe dislikes
Mixed family dietary needs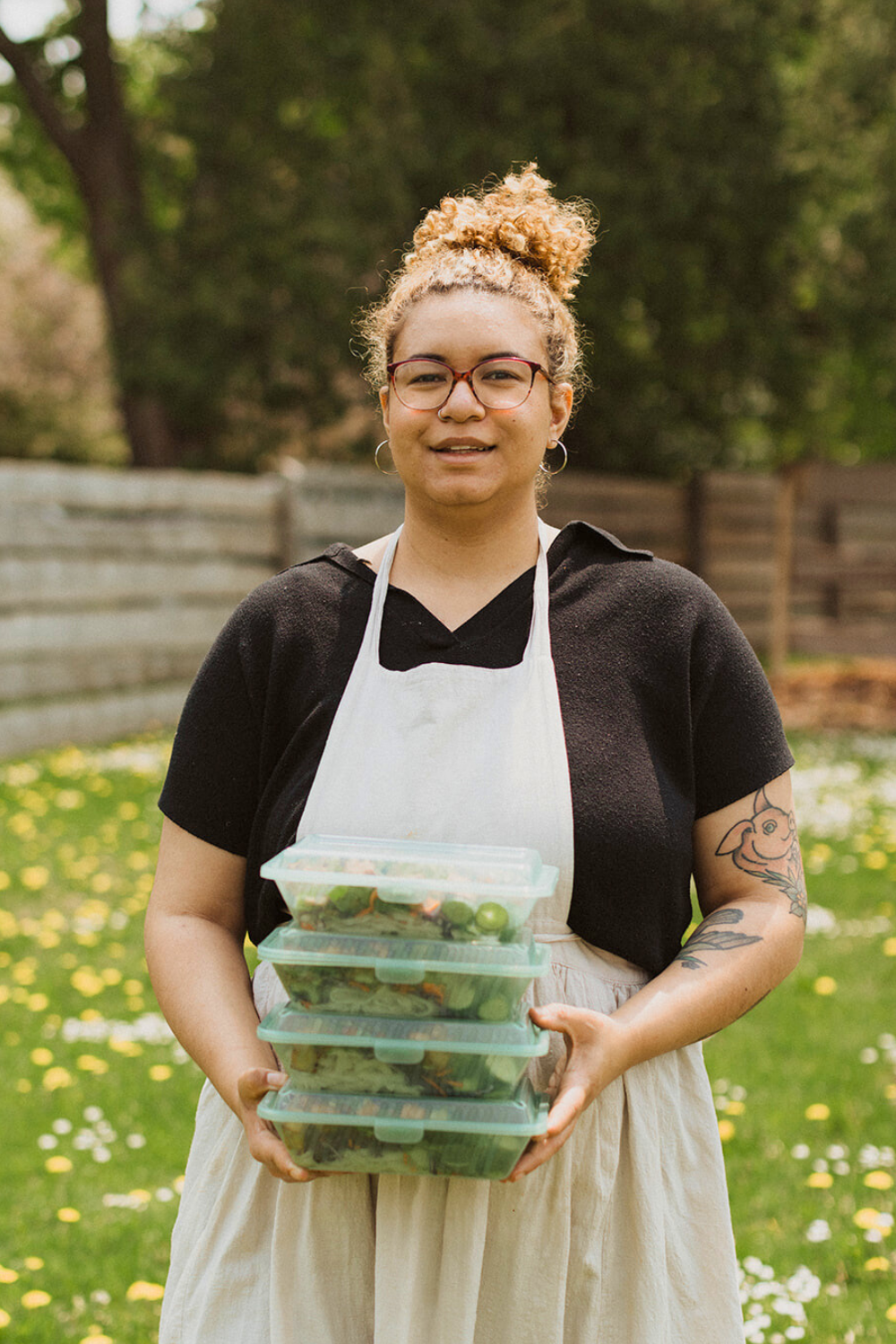 Meet Your Personal Chef
Hey, I'm Celeste, your dedicated personal chef! We'll work one-on-one to create a custom menu that suits your dietary needs and requirements.

As a strict vegan, I understand the frustration that can come with dietary restrictions, which is why I pour my heart and soul into every menu I create. Whether you're vegan, gluten-free, low oil, or cholesterol-free, I'm here to transform your dietary limitations into a world of delectable possibilities.

My goal is simple: to provide you with meals that not only meet your dietary requirements and take the stress of meal prep off your shoulders but also create meals you're excited to eat!

Bon appétit!
Celeste Lopreiato / Owner & Founder!
Complete Intake Form
Ready to get started?
To help us get started, please complete our initial intake form so we can learn a little more about you, your family, and your dietary needs!
Complete Intake Form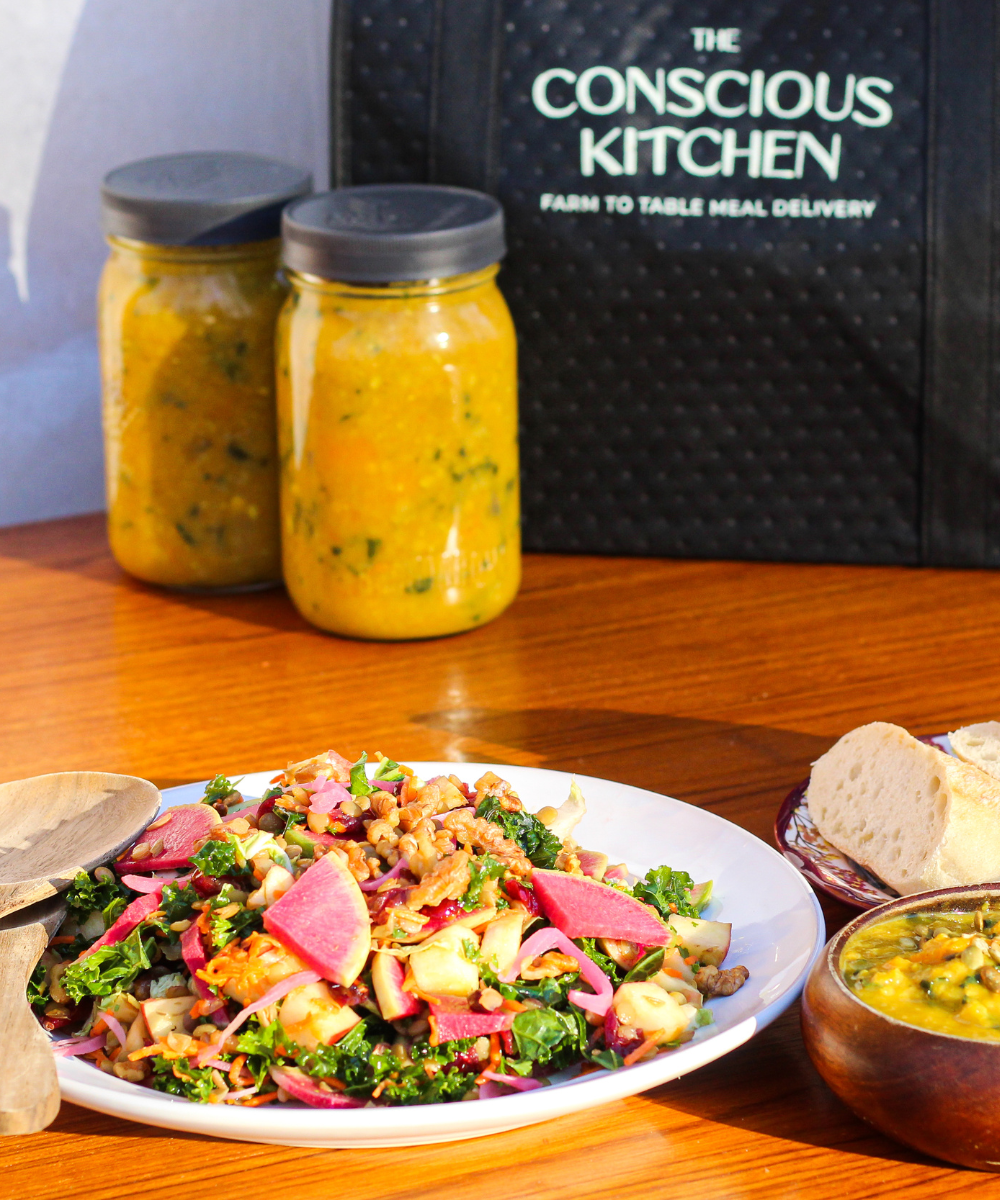 Our Custom Meal Prep Service
We take care of the menu planning, shopping, and cooking so that you don't have to!
What's included?
Custom menu based on dietary requirements
Meal planning, shopping and cooking
Up to 21 meals per week including breakfast, lunch, and dinner
Fully prepared meals that are ready-to-eat
Zero waste reusable containers
Ongoing feedback with your personal chef
Complete Intake Form
What is a personal chef?
A personal chef is similar to a private chef. Both serve multiple families or individuals and create custom menus and services for each individual client; however a private chef typically lives with a family whereas a personal chef cooks in their own kitchen or comes to your home to prepare meals on a weekly, biweekly or monthly basis. A personal chef is ideal for those with strict dietary requirements, health concerns, severe allergies, or families with fussy eaters. We want to make it easier for you to eat a delicious and nutritious meals every day without having to worry about ensuring your meals and ingredients are suitable for you and your family.
But what exactly does having a Personal Chef entail?
For you, not much! Once we've learned all there is to know about you, your family, and your dietary needs, just leave us to it and we'll do everything else. From creating your menu, shopping for groceries, and creating your custom meals precisely to your tastes, dietary requirements, and health concerns.
Here's what having a Personal Chef means for you:
Personalization: Your preferences matter, and a personal chef understands this better than anyone. We dig deep into your dietary needs, allergies, and health concerns to create custom meal prep that aligns perfectly with your requirements.
Expertise: We're experienced in creating delicious dishes using only the best ingredients. Don't stress about having to find new recipes that suit your needs, we'll do all that or you. All you need to do is reheat your meals!
Convenience: Say goodbye to grocery shopping, meal prep stress, and kitchen clean-up. With us as your personal chef, you can enjoy home-cooked meals, without lifting a finger. We handle everything from grocery shopping to meal preparation and delivery.
Health Focus: We prioritize your well-being. By understanding your health concerns and dietary restrictions, we create meals that contribute to your overall health and wellness goals.
Customization: No two people are the same, and neither are their dietary requirements. As personal chefs, we offer a custom meal prep service, tailoring each dish to your unique palate and dietary needs.
At The Conscious Farm Kitchen, our Personal Chef Meal Prep service allows you to completely customize your meals. Don't like cilantro? Got a peanut allergy? Need to eat low salt? We cover a wide variety of dietary needs to create delicious custom meals that suit you!
Fill In Our Intake Form to Get Started
Prepared meals made just for you! 100% customized and personalized to your food likes and dislikes, dietary restrictions, allergies, sensitivities, health concerns, and more!
Struggling to create meals that suit yours and your families specific dietary needs? Let us help you! We'll learn about the dietary needs of you and your family then create a custom menu just for you, cook your meals, and deliver straight to your door!
Complete Our Intake Form
Please complete our initial intake form so we can learn a little bit more about you and your needs. Once completed, Celeste will get back to you to chat in more detail!
Fill Out Intake Form