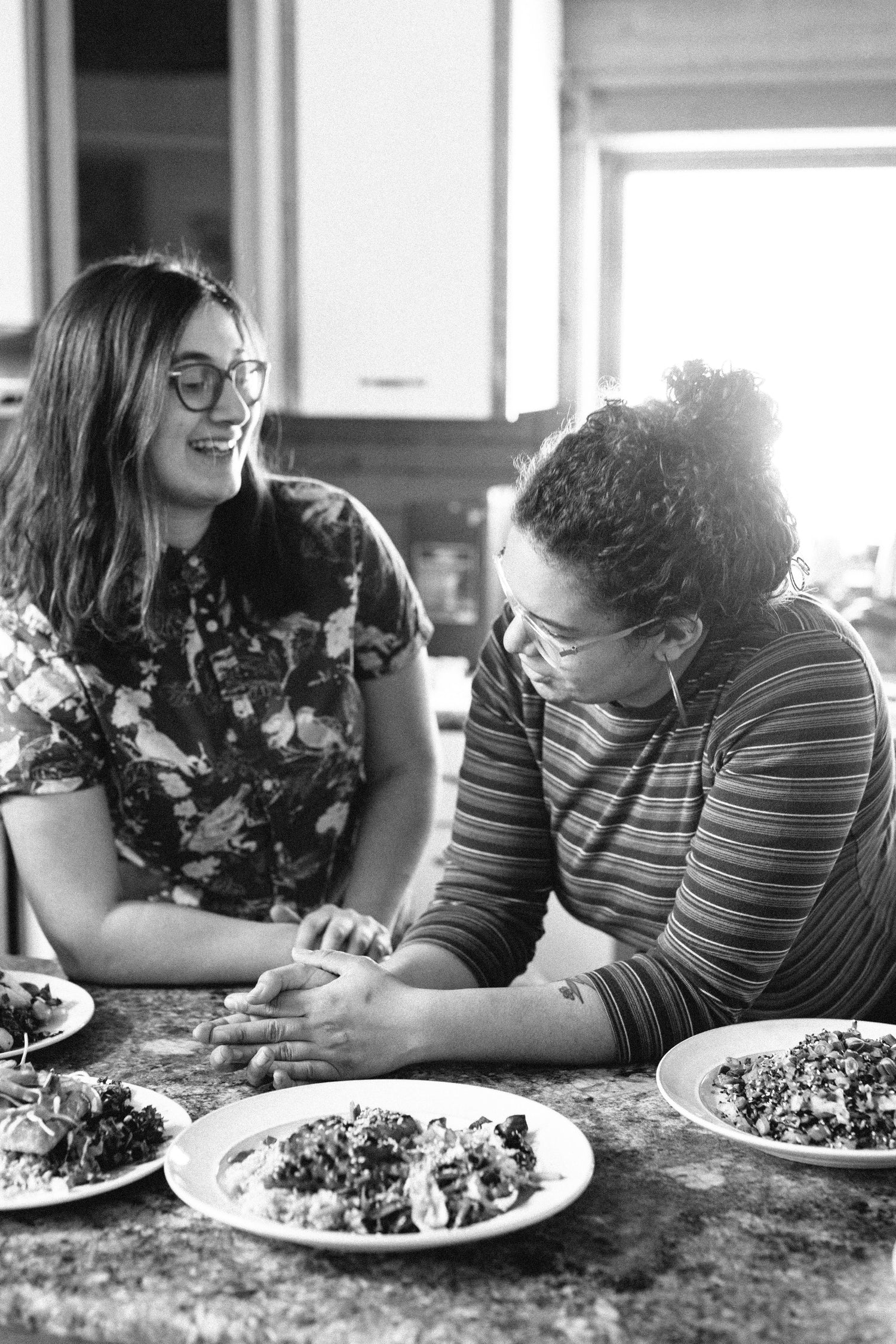 About Us
The Conscious Farm Kitchen is a farm-to-table prepared vegan meal delivery service, delivered to your door across Southern Ontario. We care about helping our customers feed themselves & their families food they can feel good about - which for us means prepared meals that are fresh, organic, sustainable, nourishing, and most importantly delicious.
Founded by Celeste Lopreiato, The Conscious Farm Kitchen is a proudly queer, BIPOC, and womxn owned & run business. We create & cook all of our prepared meals with a small team, gathering ingredients and inspiration from local farmers & food producers, right here on our farm in Grey County (Saugeen Ojibway Territory). 
Our menu changes weekly & seasonally, so you'll rarely eat the same meals twice, we also create frozen meals and additional snacks that you can add to your order. With our door-to-door delivery, we aim to make meal planning easy and convenient each and every week.
See Delivery Areas
Our Food Principles
100% Vegan

All of our prepared meals are always plant-based - but you don't have to be! Many of our customers want to include more plant-based options into their diet, and we love making that easy!

Organic & Sustainably Farmed Ingredients

Almost all of our ingredients are sourced organically. We stand behind sustainable farming and preserving healthy farmland & soil.

Sourcing Local

Our goal is to source as many ingredients as locally as possible. We work with various local farms, and use seasonally available produce.
Our Food Partners
Cedar Down Farm

We order produce from Cedar Down Farm 9 months of the year, using about 350-500 lbs a week! It is run by Jeff Boesch and Leslie Moskovits and founded in 2010, located in Neustadt (traditional land of the Three Fires Confederacy of the Odawa, Potawatomi and the Ojibwe/Chippewas). They are certified organic, and use farming methods aimed to support and enhance the health of their soils and that contribute to the health and sustainability of their local ecosystem.  They do not use chemical fertilizers or pesticides, herbicides or fungicides.

Check out their website

Pfennings Farms

We order produce from pfennings year round, but mainly produce in the deep winter and things that a grown further away (organic lemons & other tropical goodies!). They have a 600 acre certified organic farm in New Hamburg, and act as an organic distributor.

Check out their website