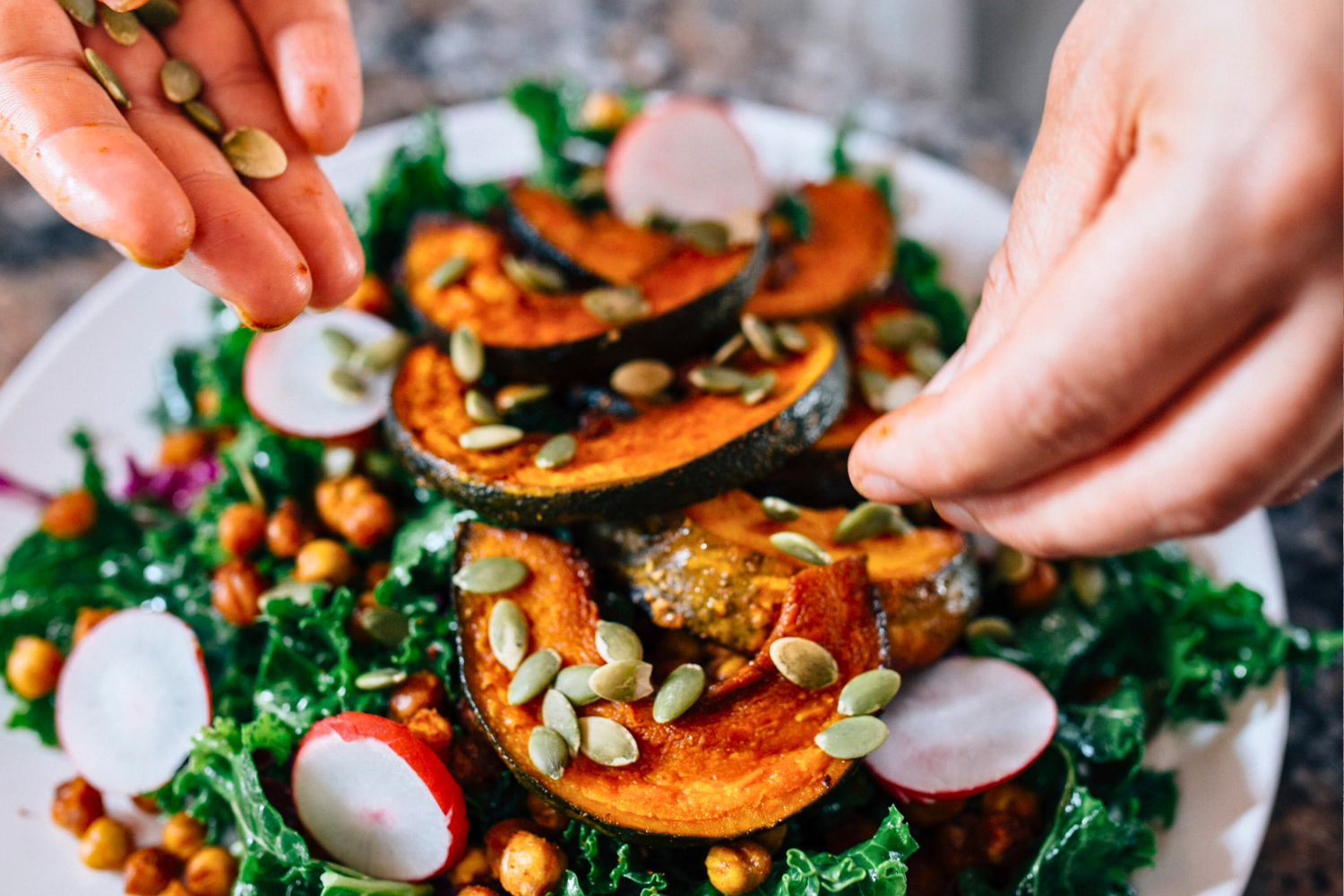 Healthy Meals Delivered To Your Door!
100% fresh, organic & plant-based ready made meals delivered in Guelph, KW, Collingwood and surrounding areas.
Sustainable, locally sourced, and eco friendly.
Order Now
How it works...
Choose your meals

Browse our weekly changing menu of 100% vegan, plant-based, and organic meals. Choose your favourites, order online and get fresh ready made meals delivered as soon as next week!

Made to order

We prepare all dishes from fresh using organic, locally sourced ingredients. We receive weekly fruits and veg deliveries from local farms, guaranteeing you the freshest ingredients in every dish!

Delivered weekly

Our team personally deliver your prepared meals every week in either reusable or compostable containers. All that's left for you to do is heat and eat - healthy eating has never been so easy!
Our menu changes every week
We like to keep it interesting so our prepared meals change weekly and seasonally! Check out some of this week's dishes...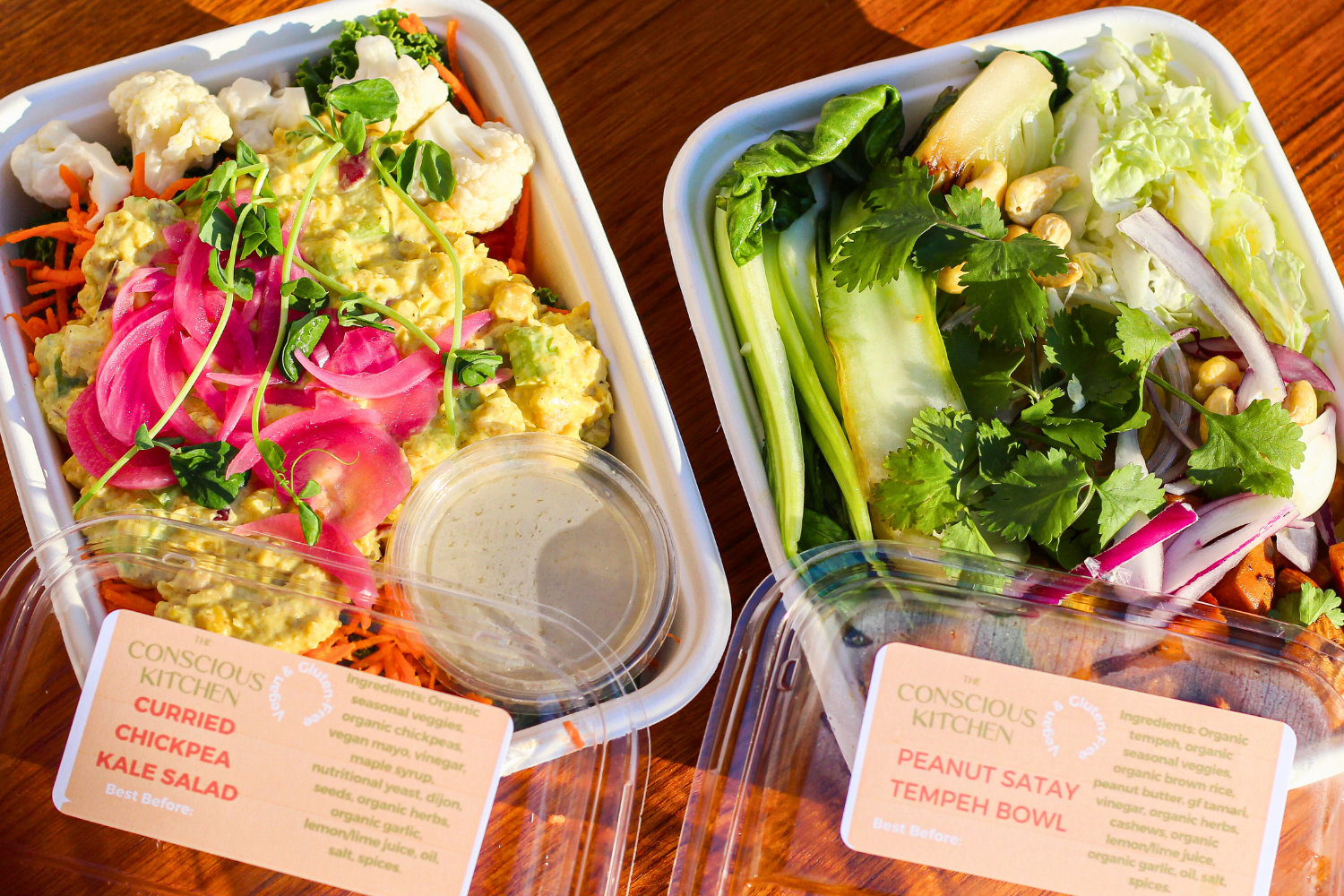 Meal Delivery, Prepared Meals, and Ready-Made Meals in Guelph & Waterloo!
Looking for convenient and nutritious healthy food delivery in Guelph, Waterloo, and the surrounding areas? Look no further! We're here to take the stress out of your meal prep with our range of delectable offerings.
Our mission is simple: to provide you with delicious, 100% vegan, and dairy-free prepared meals that are not only good for you but also good for our planet. We use organic ingredients to ensure that every bite you take is a step towards a healthier lifestyle.
Order Now
What Makes Us Different?
100% Vegan

We're vegan, but you don't have to be. All of our prepared meals are made using 100% plant-based ingredients.

Organic & Sustainable

Say no to harmful chemicals! We stand behind sustainable, organic farming and preserving healthy farmland and soil.

Locally Sourced

We support our local farmers! By working with local farms we're able to use the highest quality ingredients.
Our customers love us & you will too!
Christine Clarke

I'm not vegan but I wanted to include more plant-based meals in my diet. The Conscious Farm Kitchen has been great. Every week, I get a diverse menu of prepared meals delivered. Diverse not only in selection (I've been with the service 2+ months and not a single dish has been repeated) but in types of cuisine: I've eaten delicious, vegan takes on Indian, Vietnamese, Chinese, Caribbean, Italian and more.

Emily West

Very happy return customer! My job keeps me out of the house and travelling in Southwestern Ontario so these meal deliveries are a life saver. I can always find vegetarian/gluten free options that fit my needs, and creative recipes that I'd never make at home. Always fresh, portion sizes are good. I love their reusable container program!

Jane K

What a treat to have found a plant based meal delivery service!! Everything was seamless from ordering, to delivery, to eating the delicious food!! We have just placed our second order and my husband and I are both excited to try this week's dishes. Incredible value, great selection and absolutely delicious meals!!!
Where do we deliver?
We deliver prepared meals in Guelph, Waterloo, Kitchener, Collingwood and surrounding areas.
View All Delivery Areas